The R4i Content Distribution and Management Server (CDMS) manages the publication and distribution of Interactive Electronic Technical Publications (IETP) to tablet devices via the R4i S1000D Common Source Data Base (CSDB). Accessed via a Web browser, the CDMS Admin Portal enables content owners to control what publications are distributed to consumers.
Part of the R4i Product Suite, the CDMS automatically receives published publications from the R4i CSDB Server which are then staged on the CDMS Server. Administrators can then define the publication properties of the IETP, including access, online and offline viewing and update properties.
In the past, paper and PDF fulfilled the delivery requirements for most organizations.  In 2015, information agility is a key requirement for technicians and crew.  ADG's CDMS enables publishing teams the flexibility to publish, update and revoke interactive publications directly generated from the technical publications repository.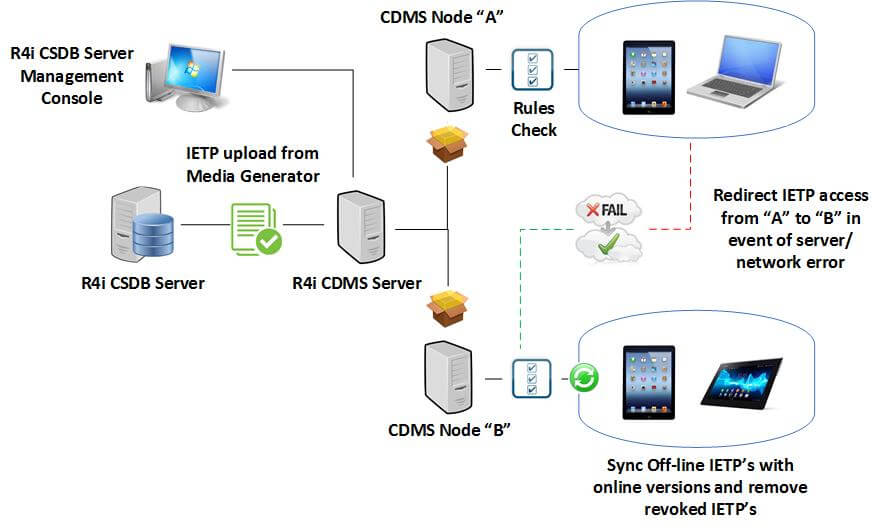 The Content Distribution and Management Server (R4i CDMS) provides total control of Mobile IETP's

Find out more
For detailed benefits of utilizing R4i CDMS, click here to view our R4i CDMS w R4i MobieTP Brochure or contact us for a demonstration.