Enhance project control and task progression with R4i Task Manager, the CSDB integrated productivity tool which ensures teams can access and assign work tasks to local and global assets.
R4i CSDB Integration 
The R4i Task Manager includes direct integration into the R4i CSDB Server database, enabling Data Modules and Illustrations to be linked to tasks for assignment.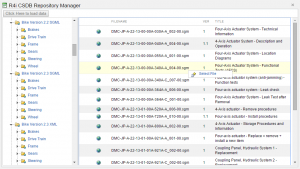 Task View Plug-in
Users are seamlessly connected to the Task Manager portal via the Task View Plug-In for Windows 7 and 8. Task View monitors the Task Manager Server for new tasks and any status change to existing tasks.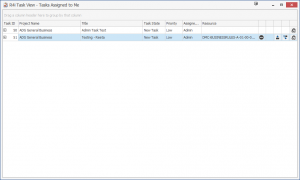 Benefits of R4i Task Manager
Fast Set-Up – Easy to configure custom Task States and Flows.
Multi-Project Management – Manage multiple projects and multiple tasks within those projects.
User and Group Profiles – Users can be assigned to job roles and group profiles as part of the project configuration.
Flexibility when assigning files – Browse directly into the CSDB to assign tasks to objects in the CSDB, or point to external objects in other SQL databases.
Instant task notifications – Job alerts pop-up into users' desktop systems tray, via the R4i Task View PC Plug-in.
Save time – With one click check-out of the assigned task document from the Task View tray.
Project Reports – Monitor, track and report on each task and its stage in the job cycle.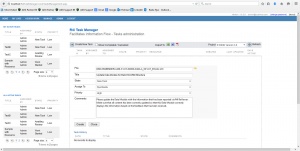 Find out more
For detailed benefits of utilizing R4i Task Manager, click here to view our R4i Task Manager Brochure or contact us for a demonstration.