1 October, 2016:  For those that were unable to attend the S1000D User Forum 2016, recently held in Seville Spain – We recorded Tammy's Presentation from Wednesday 28th of September, 2016.
This is Part 1 of the recording with Part 2 containing a live demonstration of OneStrand AIR!
5 September, 2016:  The short answer is 'no' but for further details about this valid question, click the read more button provided below!
23 August, 2016:  The OneStrand team will be showcasing R4i S1000D software at the event, so pop by OneStrand's vendor stand No. 13 in the exhibitor hall and say Hi to the team!
21 July, 2016:  Eliminating the need to purchase software and infrastructure, OneStrand AIR offers an online subscription service that is available to all industries. First modular S1000D Publishing Suite of its kind, the sky really is the limit with OneStrand AIR.
5 July, 2016:  This month we take a look at S1000D from a Quality Control perspective, including opinions shared about the effective approach that S1000D provides.

15 June, 2016:  S1000D or DITA – There are a range of similarities between these two Specifications. During this month's Blog, discover the differences, benefits and disadvantages to working with each.
26 May, 2016:  If you have reservations about S1000D or have pre-conceived ideas that for example, only Defense projects use S1000D, then this Blog is for you. The truth is out there and we set the story straight within this Blog.  You may just be surprised!
14 April, 2016:  I think we can all agree that trust is so important in any relationship. Within this Blog our contributor shares the importance of becoming a "Trusted Insider" with customers and how to achieve it.
9 March, 2016:  Starting a new journey can be challenging in all areas of life!  Within this Blog, learn about the steps worth considering when starting out with S1000D.  Some informative tips are provided including lessons learnt along the way.
2 February, 2016:  We asked a Continuous Improvement Specialist to share with us, the top five key factors and game changers when working with S1000D!  Is there any mentioned that you would benefit from having?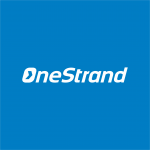 Blog dedicated to those fearful of S1000D!
27 January, 2016: Why you should no longer be scared of S1000D!
Defense, Transport and Aerospace Industries to Benefit from ADG and AEC Joint Venture
19 January, 2016:  "This is an important milestone for ADG" said Tammy Halter, Founder of ADG. This is the best result of 18 years of hard work and commitment to providing robust, mission critical technical publishing and information management solutions globally to organisations like Boeing, Defence Australia, the Australian Army, US Air Force, US Coast Guard and General Atomics Aeronautical Systems.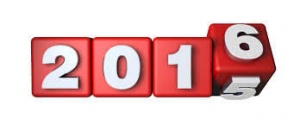 ADG Team ready for action Packed 2016!
6 January, 2016: Happy New Year everyone! The ADG office has re-opened for 2016 and we have been busy getting organised for what is set to be an action packed 2016!
We have some exciting news to share with you later this month, so stay tuned!  The ADG Team look forward to working closely with you on your Technical Data challenges, together we can make 2016 a successful and rewarding year!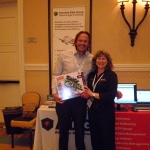 ATA e-Business Forum May 11 - 13, 2015 Orlando, FL | ADG to Present and Exhibit!
18 February, 2015: The ATA e-Business Forum is an educational forum to learn about the latest developments in information exchange to support engineering, maintenance, materiel and flight operations, forming the most comprehensive event dedicated to information exchange standards and technologies in the global Aerospace Industry.
This event provides a high level overview of the ATA e-Business Program and the many specifications like Spec 2000, S1000D, iSpec 2200, Spec42 and Spec2300.
If you're at the Conference, we invite you to come along to her presentation, Wednesday May 13th at 11:30am.  Tammy will also be showcasing ADG's S1000D software at the event, so pop by our stand and say 'Hi'.

ADG | Adobe Joint Webinar - USA May 27 / AUS 28 May, 2015 "Publishing data at the twelfth hour - A FrameMaker XML Case Study"
6 May, 2015: During this XML Case Study, Tammy will demonstrate how a traditional manual process of financial data being copied, pasted, cleaned and manually formatted in a combination of MS Word and unstructured FrameMaker, was automated to have the Excel Tables output to XML and imported by reference into Structured FrameMaker files, allowing for final update to be performed in MS Excel right up to the twelfth hour before the Stock Exchange Report is generated to PDF.
This joint webinar session highlights how Adobe FrameMaker 12's ability to work with any XML structure, offered flexibility and robustness to a financial reporting solution.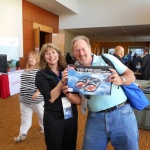 ADG to attend and speak at 2015 S1000D User Forum | San Diego, California - September 21st to 24th
7 September, 2015: ADG's CEO, Tammy Halter, will be in San Diego later this month to present on the topic:  "Author Anywhere, Deliver Everywhere with ADG's Agile S1000D Publishing Suite"
If you're at the Forum, we invite you to come along to the presentation Wednesday, September 23rd at 2:30pm.  The ADG team will be showcasing our S1000D software at the event, so pop by and say Hi to Tammy and Reeta.  Why not ask for an R4i demo! 
S1000D User Forum 2015 | ADG's lucky winner!
1 October, 2015: Thank you to the attendees that dropped by the Absolute Data Group (ADG) stand at the recent S1000D User Forum to meet with Tammy and Reeta.
For those that entered into the prize draw for the remote control air vehicle, will be interested to hear that Chuck Vedra of The Spaceship Company was our lucky winner! A photo of the happy winner is below with our CEO Tammy Halter.
If you would like to connect with Tammy or Reeta to obtain more specific R4i software product information, please email: info@absolutedata.com, we are here to help with your S1000D requirements.
Mekon announces that DCS Sonovision Limited select ADG and Mekon's S1000D Solution
20 October, 2015: Mekon A&D announced today that Absolute Data Group (ADG) and Mekon UK's S1000D solution has been selected by DCS Sonovision UK Limited, giving DCS the capability to offer IETP/IETM services to their customer base.
DCS chose Mekon, (an ADG authorized solution partner) and the R4i S1000D Product Suite after a comprehensive review process, selecting Mekon for its expertise, industry reputation and worldwide experience in deploying S1000D installations for Aerospace and Defence clients.
Peter Merchant, Director DCS-Sonovision UK Ltd. said "We are delighted with the support and training we have received from the Mekon group and their understanding of S1000D, making our choice an easy one."
DCS wanted to extend their S1000D authoring services to include delivering technical data via Interactive Electronic Technical Publications/ Manuals (IETPs/IETMs) over the Web and mobile devices. With ADG's R4i CSDB Server, FREE R4i Viewer and R4i MobieTP for Android, this is now possible in a highly functional and easy to use solution.
The solution being deployed will increase the DCS competitive advantage in delivering highly functional electronic documents in the R4i Viewer which is freely distributed for maximum customer value and accessability.  End user experience is a growing factor in effectiveness to customers out in the field and delivering an IETP is an important part of this process.
ADG Partners with Data Conversion Laboratory (DCL)
17 January, 2014:  ADG are excited to announce their partnership with DCL for the conversion component of Customer Projects.
Operating the most advanced facilities of its kind, DCL is a leading US-based organisation with extensive capabilities to capture content from virtually any medium and reformat it to fit a client's emergent needs.
ADG will be conducting joint webinar topics with DCL about data conversions.  Some sessions will be generic on converting from any legacy to custom or industry specifications, and we will be running a specific session on the gotchas and things to watch for when converting from ATA and MIL-STD's styles to S1000D XML structures.
If you have any data conversion requirements, email us.
DEFDOC Conference evolves into TECH PUBS Forum
19 February, 2014:  The Absolute Data Group (ADG) team feel it is time to extend the Defence Documentation Conference (DEFDOC) to include technical industries that have a requirement to create, manage and deliver technical information.  This includes Defence, Aerospace, Ship Building, Rail and industries that manufacture and maintain large and complex equipment.
In 2014, the DEFDOC Conference will become 'Tech Pubs Forum 2014' and will cover a breadth of topics, industry specifications and standards used by Technical Writers, Illustrators, Trainers and Logistics professionals.  Gain insight from industry experts on global technologies including DITA, S1000D, Shipdex, Raildex, Simplified Technical English and others.
Dates for the Forum have been confirmed as the 15th and 16th May, 2014 and will be conducted in the Melbourne CBD, Victoria.  If you are interested in presenting at Tech Pubs Forum 2014, please email us.
Do not miss out on the opportunity to establish new contacts over drinks and canapes at the complimentary networking event, brought to you by Adobe.