ADG solutions offer end user sites the ability to view data from multiple suppliers in a single environment using the R4i Viewer connected to a data store.
Combine the viewing power of the R4i Viewer® with the data processing power of the R4i CSDB PE.
Add data and images received from suppliers into the R4i CSDB PE store, just like adding files into folders on your PC.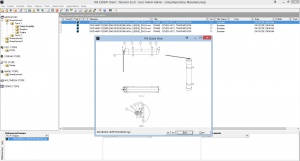 End users can then use the R4i Viewer to access that same content online.  Browse from any Windows based PC or Device using R4i Viewer to your single R4i CSDB store for all content, or publish the content to work offline in the same Viewer.
If needed, links can be added from parts data to internal maintenance procedures, service bulletins, forms and other materials that will assist the maintainer onsite.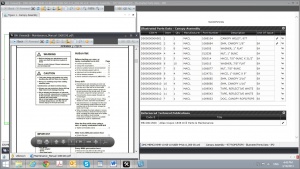 Click here to find out how ADG's R4i Viewer® and R4i CSDB PE Solutions can assist you.
Short on time?
ADG can assist you to process your parts information into interactive electronic parts manuals.  Just issue ADG with the technical data and images that your suppliers have supplied you, and we will deliver you electronic manuals in R4i Viewer ready for your users.  These deliveries can be one off or on a subscription basis.