Combine the viewing power of the R4i Viewer® with the data processing power of R4i Illustrated Parts Data (IPD) Manager. R4i IPD Manager automates the process of parts data creation, speeding time to market and eliminating human error from the production cycle.
Although R4i IPD Manager is typically used by connecting directly with an Engineering source (SQL Database), R4i IPD Manager input can come from a variety of sources, including MS Excel Spreadsheets, CSV files, or XML content.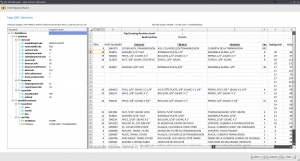 The R4i IPD Manager is bundled with powerful features including automatic generation of hotspot links, and referencing of the hotspotted images, through to automatic completion of data fields based on pre-set information.
Want the same parts data in print as well, for that traditional Illustrated Parts Book?
ADG's R4i Binder module can generate that for you in 10 easy clicks! The look of your printed Parts Book can easily be styled to your corporate standard.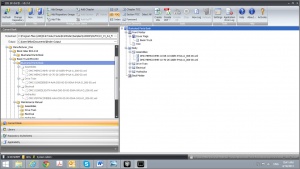 Extend your content delivery in the R4i Viewer, by moving your Procedures and Maintenance Manuals beyond PDF's, and make them as interactive as your parts, utilizing XML and ADG's R4i CSDB.
Click here to find out how ADG's R4i IPD Manager, R4i Viewer®, R4i CSDB Server and R4i Binder solutions can assist you.
Short on time?
ADG can assist you to process your parts information into interactive electronic parts manuals. Just supply ADG with your technical drawings and parts spread sheets and we will deliver you electronic manuals to distribute to your customers. These deliveries can be one off or on a subscription basis. Ask the ADG Team today.